We are advocates of innovation in TLA. Our Mission is to Inspire and Empower educators. ...Transform Teaching, Learning and Assessment.
Inspire | Empower | Transform
We provide consultancy services and training to inspire and empower educators that facilitates transformative Teaching, Learning and Assessment (TLA).  We support teachers and educators to confidently use and integrate tools and improve the delivery of TLA.  With the right training, tools and strategy, anyone can do anything.
We have decades of experience in the education sector developing award winning projects such as the Blended Learning Consortium which now has over 130 Colleges as members developing and sharing over 1600 hours of online learning content.
In addition, our consultancy services support institutes develop digital strategies and help them integrate blended learning in their curriculum.
We really have a genuine passion for improving education through the use innovation and for connecting people with the tools they need.  We have a track record of innovation and creativity and we've been doing it for over 20 years!
We are experts in TLA and put teaching and learning at the heart of everything we do.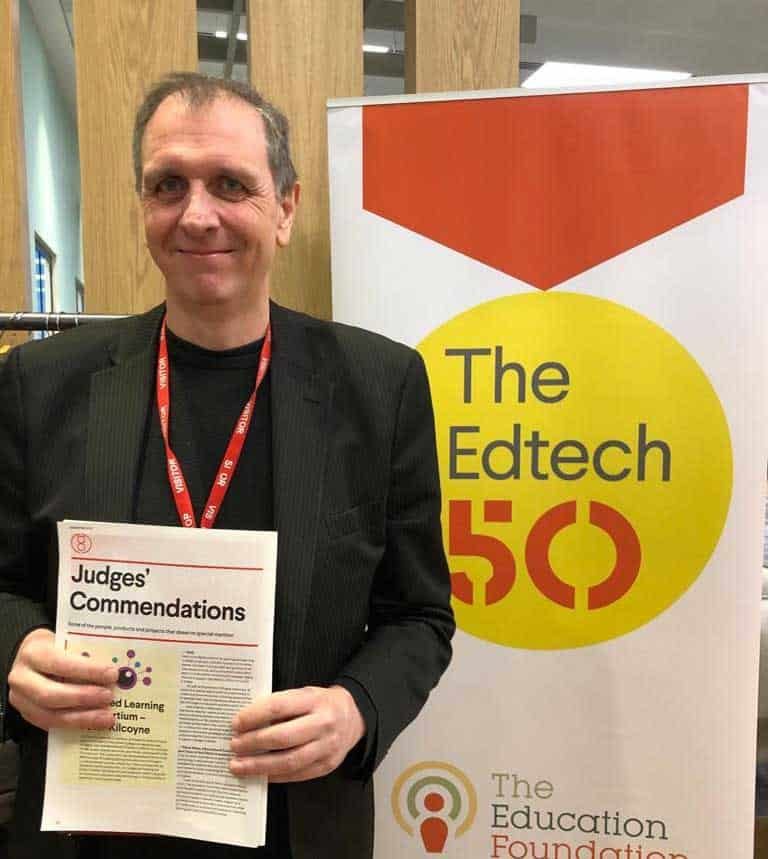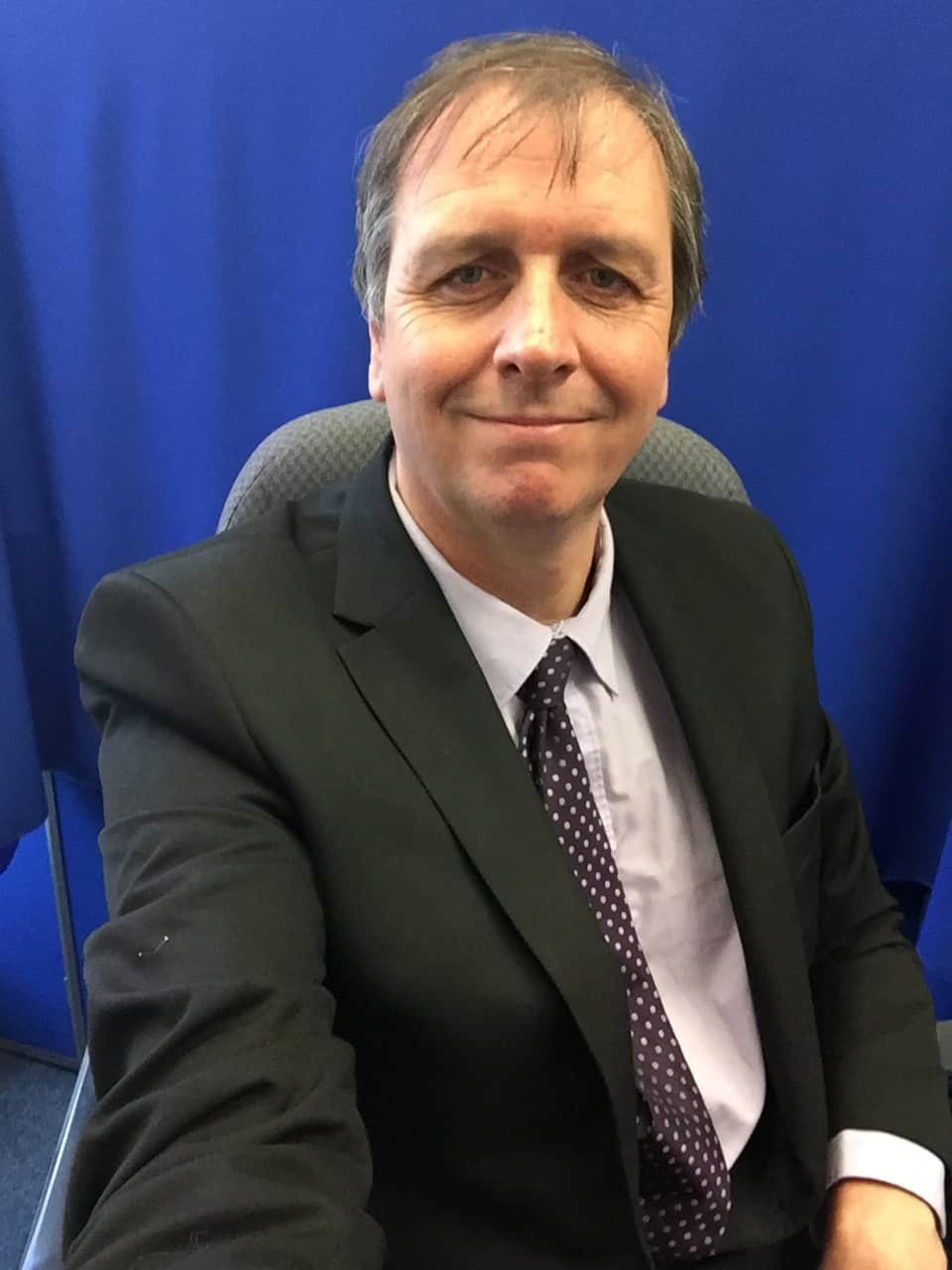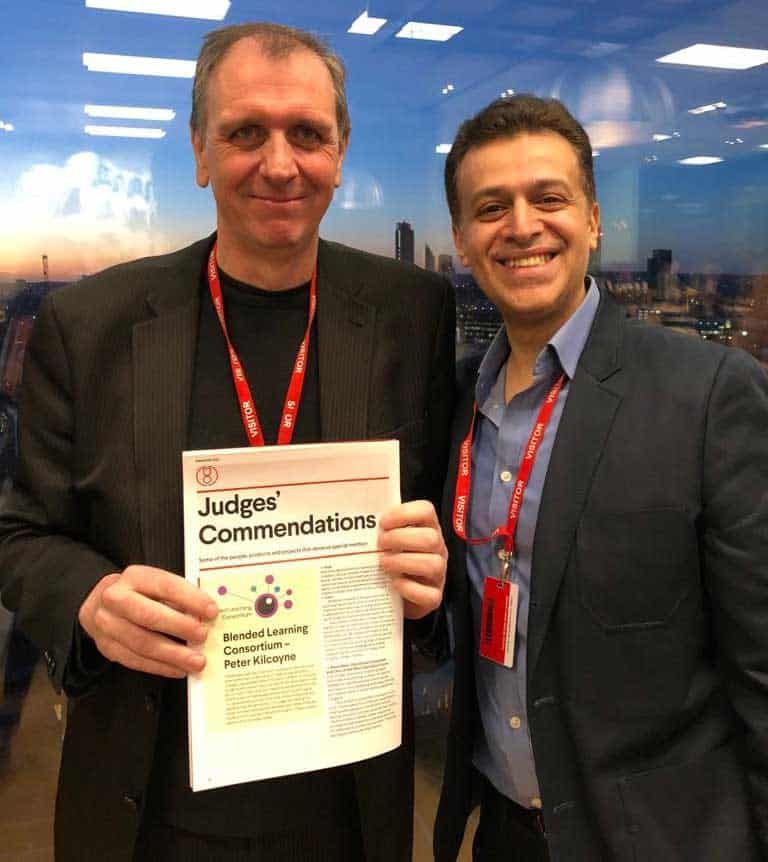 Peter Kilcoyne
Peter led the team that won 2015 TES and 2014/15 AoC awards for their work in successfully implementing blended learning across Heart of Worcestershire College and supporting other colleges across the sector in implementing their own blended learning curriculum.
This work was been built upon through setting up the Blended Learning Consortium which now has over 130 Colleges as members developing and sharing over 1600 hours of online learning content.
Peter was been ILT Director at Heart of Worcestershire College (previously Worcester College of Technology) from 2006 – 2019. Previous to this he has worked for Jisc as an ILT Curriculum Advisor and has had 14 years' experience working as a Lecturer and Manager in the FE and HE sectors.
Peter has worked with many Colleges and Universities both in the UK and internationally providing strategic advice and support on a range of topics relating to blended learning, learning platforms and digital strategies.
Esam Baboukhan
Esam is a  passionate advocate of innovation in Teaching and Learning. He started  teaching in Further Education (FE) 20 years ago as lecturer in computing. Before that he worked at the Institute of Contemporary Arts (ICA) helping, training and supporting  disenfranchised communities tell their stories through digital. He then spent much of this time in education as an Advanced Practitioner (AP),  a title awarded to "outstanding teachers in colleges of further education in acknowledgement of their skills at teaching and supporting learning". 
He has now spent the last 4 years working as an e-learning manager, a position that was created because of the growing realisation of the importance of technology to improve teaching, learning and assessment.  He now also works with Microsoft as a Learning Consultant,  a BETT Advisory Group member and a Pearson's Teacher Ambassador.
In 2019,  he was nominated Pearson's Digital Innovator of the year (silver).  In 2020, he was listed in the Edtech50 as one of  "the stars of the the UK's ed tech sector".  He is known a thought leader who understands the skills needed for the 21st Century and who makes the complexities of digital learning simple.
He has become a national influencer,  and a nationally-recognised leader in technology for education.
Our Mission is based on 3 pillars:
We have delivered to thousands of educators and schools, colleges, and universities across the UK and around the world.  We can help your organisation transform its teaching and learning practises and equip your educators with the right training and services to transform education.
" Esam is an outstanding educator and a delightful colleague.  I have watched in admiration as Esam has quietly become a national influencer and leader in tech for education. "
Microsoft Education Manager
" Esam is an inspirational trainer. His enthusiasm for his subject is infectious, and he has brought me and many of my peers, not just bang up-to-date with the latest in e-Learning (Microsoft Teams, One Note, Office Lens etc), but he has also enthused us to become trainers in our own right. "
" Esam is the go to for all things digital with a wealth of experience, currency, and a healthy dose of common sense. Esam makes the complexities of digital learning simple and he understands the teacher that needs this! "
Consultant at Deborah McVey Consultants
" By far the best presentation at the @MicrosoftEDU UK Partner event was by Esam Baboukhan "
" Inspiring talk yesterday at the Microsoft in Education Partner Day by Esam Baboukhan,"
Esam, thank you for a truly inspirational presentation on what the future of education should start to look and feel like.
Senior Sales Specialist, Data and AI at Microsoft
We offer a wide a variety of consultancy services ranging from working with you to develop your digital strategy to providing CPD days for staff.
As experienced consultants with collective experiences spanning over 50 years in education…

We can support your organisation to make best use of your digital tools and get maximum impact and efficiency.  Having taught, trained, coached and observed teachers we know the issues faced by teachers and institutions in getting "bang for one's buck".  We will together analyse and identify these issues and come up with an action plan best  suited for your institution and its culture.
We Train, Speak and Consult

We have delivered presentations and talks nationally and internationally around subjects such as digital transformation within education.  We've also delivered workshop and training days to numerous colleges and universities in how they can best leverage the tools at their disposal to enhance the learning experience and improve learning outcomes.
If you want to have an informal chat about anything, please don't hesitate to get in touch.