Transform Education has partnered with leading organisations to provide you with enhanced services and tools.
Microsoft Global Training Partner
Transform Education is a Microsoft Global Education Training Partner (GTP).  Our expertise and experience in the education sector makes us well positioned to support in helping schools, districts, and Ministries of Education to realize the value of their investment in technology, helping educators to effectively integrate technology in teaching and learning to drive positive student learning outcomes.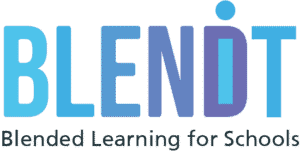 The Blend IT offer
The Blend IT national project works with schools to develop and make best use of their own resources, led by their own teachers to impact and support their own students
Coaching and CPD for Senior Leaders and Teachers delivered through blended approaches and small group coaching sessions.
Access to high quality online interactive resources in maths, English, Science and PSHE to edit, focus and use in your own school setting from the BLC resources that are suitable to your setting.
Membership of a collaborative partnership project and network of schools working together to share best practice and learning resources.
We give educators the tools they need to be transformational.
Transform Education is a global training partner with a focus on empowering educators. We develop and deliver high-impact, personalised training programs for educators who want to transform Teaching and Learning. We work closely with schools, colleges, and universities to understand their needs and design customised training for their staff.